About Us
About Us
Based in Collegeville, Pennsylvania, DMC Construction has twenty two years of experience providing exceptional workmanship and dedicated customer service. Whether it's kitchen remodeling, basement renovation, or porch expansion, we always deliver an enjoyable construction experience at very reasonable rates. Aiming to build a lasting client relationship, we proudly uphold every last commitment we make. If searching for a contractor you can rely on, you've come to the right place!
DMC Construction primarily serves the counties of Montgomery, Chester, Delaware, and Berks. Contact us using the form below, or reach out to us directly at a time of your convenience by calling (610) 948-1886.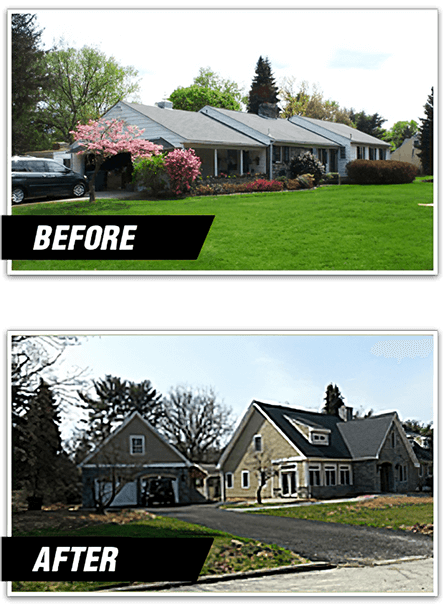 Kitchen Remodeling
Kitchen Remodeling
services
Reimagine your kitchen, turning it into a space that is truly your own! DMC Construction's kitchen remodeling professionals are known for their skill and attention to detail!
Bathroom Remodeling
Bathroom Remodeling
Services
Increase the value of your home by building a bathroom you've always dreamed of! Consult our bathroom remodeling experts for help with planning, budgeting, and design decisions.
We had a home office added recently, and DMC was our second choice after the original contractor failed to show. Truly a blessing in disguise, handled the job like the pros they are,kept us informed throughout. Strongly recommended.
Dominic and his team did a fantastic job on my porch! Very professional about their work, and pleasant to talk to. I'll definitely get back in touch once I decide to get my kitchen redone.
DMC was recommended to us by family friends as we were planning a full home renovation. They did a stellar job overall and managed to stay within the initial budget, even though I was initially skeptical about that being possible. Very punctual about their work and knowledgeable, 9/10, would use again.